Want to know how to make a video course in just one hour?
(even if you don't have a website yet!)
It sounds so easy, doesn't it? Just package your expertise as a online course instead of exchanging your time for money. Then you can sell what you know passively, even when you're asleep.
What most experts don't tell you is that it takes a whole toolbox of different skills to design, make and market a video course. It's a long, steep learning curve and if you get any of it wrong you could spend months making your course but sell nothing. Or even worse, get a bunch or customers shouting for refunds.
To make and promote an online course you'll need need to know how to pick a subject where there's a hungry market (you need an entrepreneurial 'eye'), then design your course (that's a whole subject of its own, instructional design), then you need to create and produce your video (yes, you need presentation and/or voiceover skills plus video editing skills).
After that you'll need some kind of content management system so your students can access your course materials (web design skills needed here) and then you'll need to be a combination of tutor and technical support person for your new students.
I think you'll agree that's quite a skill set! Yes, you can learn all this, but it'll take you time. I have years in software training behind me and I still found all this a challenge at first. It's not easy.
True, you can outsource some or all of those tasks, but it's not going to be cheap if you want a quality result. And you do want a quality result because your reputation is at stake here.
But there IS a shortcut and I'd like to show it to you. This is how it works:
Step 1: Use videos with private label rights
Step 2: Use an online training platform
Using this method you could have a course for sale in as little as an hour.
Now, this is just a tiny fraction of the effort of recording your own videos and setting up your own website, but I can make it even easier for you by taking you through the process from start to finish.
I'll show you exactly what to do to get your course up for sale in an hour, plus what you should definitely not do if you want to save yourself stress!
That's what I'm going to do in this mini course, How to create a video course in an hour using PLR
If that sounds good to you, just click this buy button right now: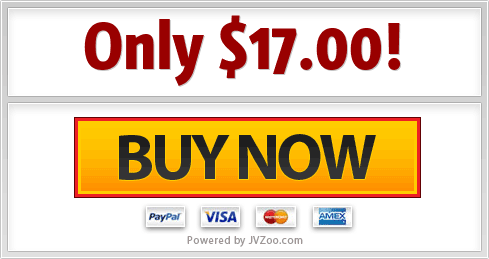 If you'd like to know more, please read on…
Who is this course for?
This course is for you if:
You've never made an online course before and want to create your first one in the easiest, fastest possible way to see if it's the kind of product you'd like to make yourself in future. And you don't even need your own website.
You're a service provider (e.g. a web designer, marketing coach or consultant) who knows people that aren't ready to buy your service yet and want to 'do it themselves' for a while longer. By offering them a course you will be building a relationship with them so you are top of their minds when they are ready for your service.
You have a list of subscribers and want to test if they would buy an online course but without investing time and money in making your own (yet).
You want to test out a new niche and need a quick product to sell. Video courses have a higher perceived value than ebooks.
You're a face-to-face trainer or workshop leader and want some self-study courses for your clients between workshops.
You want to know how to set up an online course without the hassle of setting up a website and messing around with membership and shopping cart plugins
What's in the course?
In the course I'll show you:
The tips and tricks I use for finding good quality private label rights videos. Because you need to dig a little to find good PLR videos.
The training platforms I recommend.
The platforms you definitely shouldn't use.
I'll demonstrate how to create a course on one of these platforms, upload your course materials and everything else you need to do to get your course up for sale.
Quick tips for making your course more attractive to buyers.
Got more than an hour? I'll tell you some of the ways you can brand your course and make it your own.
The total running time of the course is just under 45 minutes. I know you're busy so I've kept it fluff-free and included only what you need to know.
What exactly will I get?
8 videos showing you set-by-step how to find good video PLR, how to set up a training platform and how to create your course in an hour.
Total running time of the videos is just under 45 minutes.
You can begin immediately after you buy.
30 day guarantee – if you don't like it I'll give you a refund, no questions asked.
What does 'private label rights' mean?
A private label rights license means you can buy a pack of videos, graphics, text, templates or any other type of content and publish it as your own. You can either edit it or upload it as it is. It's much cheaper than hiring a video producer or ghostwriter to make you content unique to you, but with a few tweaks you wouldn't notice it isn't unique. It's a great time and money saver for a small business.
If you've never used or even heard of PLR before, don't worry this course will explain all you need to know to use it in your own simple online course.
NOTE: This course does not come with PLR rights. It's for your own personal use only, you cannot sell it on.
You've already told me how to do it, why do I need this course?
Yes, there are two basic steps 1. Use PLR videos, 2. Use a training platform. That's what you need to do, but in this short course I'll show you how to do it and include the tips and tricks I've learned as I've made courses myself. It'll cost you the same as a couple of coffees and save you a lot of tedious Googling for information that might not even be accurate when you do find it.
About me
Hi, I'm Helen Lindop. I've been a software trainer for most of the last twenty years. I'm a Udemy instructor with four courses, almost 2000 students and 40 five-star reviews (click here to see my courses). I'm also a published author (click here to see my book on Amazon).
Ready to discover how to make your course in just an hour? Of course you are! Grab it here: