Thanks for buying 'How to create a video course in an hour using PLR'
Would you like to use my videos to make your own course?
In the course you've just purchased I'll show you exactly how to find good PLR video tutorials and to set them up on a training platform. I demonstrate this using a PLR course of mine that I've already successfully sold  to many happy course creators.
If you buy a copy of that PLR course now, you could have your own course set up and ready to sell in less than an hour.
For a limited time I'll even take 50% off the normal price! 
The PLR video course is called 'How to make online videos'
According to Social Media Examiner's Social Media Marketing Industry Report 2016:
'Video has become essential: A significant 60% of marketers use video in their marketing and 73% plan on increasing their use of video.'
That means there are thousands if not millions of small businesses out there who want to get into video but don't know how. And you could help them get started with this course.
You can upload the videos as they are, but if you want to rebrand the course, edit it or add your own content then that's fine too. I've included all the source PowerPoint files so you can use them as the basis for your own videos or workshops, too!
Contents of this course:
VIDEOS (mp4 format)
Course promo video (0.47)
Welcome video (0.46)
Module 1
Module 1 introduction (0:29)
Types of online video (5:01)
What's your goal? (2:00)
Who's in your audience (1:20)
How to tell stories (2:34)
Planning your content (2:30)
How long should your videos be? (2:16)
Scripting and storyboarding (1:44)
Don't forget your call to action (2:46)
Module 2
Module 2 introduction (0:35)
How to be a confident presenter (2:31)
How to light your video (3:01)
Choosing your backdrop (1:21)
Do you need a microphone? (1:23)
Which camera is best? (1:53)
Keeping your camera steady (0:53)
Making a video without a camera (0:33)
Module 3
Module 3 introduction (0:23)
Why edit your video? (1:01)
Keeping track of your files (0:35)
Which video editing software? (2:36)
Which video settings and formats? (3:32)
Uploading your video (2:00)
Congratulations! (0:23)
The videos are short and packed with information to give your clients the information they need fast. People are tired of video training that's 30 minutes of fluff with 3 minutes of useful information hidden somewhere inside. With this course you can give them just the useful information that they crave.
POWERPOINT FILES
PowerPoint Source files for all the videos (5 files, 195 slides in total)
TEXT FILES
Transcripts of all the videos (7600 words, .docx format)
A worksheet for each module (3 worksheets in total, .docx and .pdf formats)
Copy for your sales or course description page (332 words, .docx format)
Script for the promo video (108 words, .docx format)
IMAGE FILES
Three course thumbnail images in both .jpg and editable .pptx formats
AUDIO FILE
Audio file for the promo video (0.47, .mp3 format)
Here's a video from this course:
Some of the files in this PLR course:
This PLR is of a higher standard than most of the video PLR out there because it's created by me, Helen Lindop, a software trainer with almost 20 year of experience and a university diploma in training. I'm a Udemy instructor and I do voiceover work, too. I also have a British accent.
Your licence:
[YES] The videos can be sold as a digital product/online course as long as you charge at least $10 for it
[YES] Can be edited however you wish, including changing the name
[YES] Can be used in a membership site as long as it's not a PLR site
[YES] Can upload videos third party online training platforms as long as the platform terms permit this
[YES] Can use the PowerPoint files and worksheets as the basis for free or paid webinars or workshops
[NO] Cannot use videos as freely available content on your website
[NO] Cannot use videos as part of a free mailing list opt-in course
[NO] Videos cannot be uploaded to YouTube
[NO] You may not use my name (Helen Lindop) as the author or creator of the product without my written permission
So give yourself a head-start and grab this PLR video course right now at over 50% off!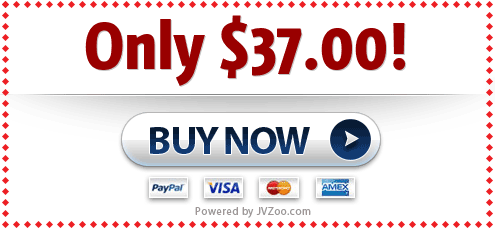 For a limited time only. The usual price of this PLR course is $77.